Quality Ablation with CAS-One® IR
Reproducible and Standardized Tumour Treatments
Quality Ablation in Liver, Lung, Kidney, Bone and Pancreas
Important Benefits of Quality Ablation with CAS-One IR
Enhanced Reliability and Accuracy with CT/MRI Planning and Navigation
Plan and navigate treatment intuitively in 2D and 3D

Treat 'invisible lesions' through MRI fusion1
Visualize ablation volumes of >75

MW, RFA, Cryo, IRE devices

2
Improve accuracy through mechanical needle guidance3,4
Achieve low repositioning rates (1%)5
Treating more Patients with Challenging Cases


Maintain confidence near structures of risk with ablation planning and navigated needle placement
Treat multiple and/or large tumours (> 3cm) with overlapping ablation zones6,7
Increase ease of complex cases with angulation, long distance to target7
Reduce intervention time by 57% and variability by 67% enabling treatment of more patients4
Consistently Lower Recurrence Rates and Complication Rates


Reduce recurrence rates8 (9% vs. 14-30%) with safe and reliable ablations
Achieve low overall complication rates (6%)7
Add consistency to treatment success with ablation validation10
Reduce bleeding and tumour seeding5 with low needle repositioning rate (1%)
4002
Quality Ablation Treatments
26
Quality Ablation Centers
12
Quality Ablation Countries
Quality Ablation with CAS-One IR - A Unique Process
2D/3D planning of trajectories
Single/Multiple needles
Tumour & margin visualisation
Simulation of ablation volumes
Verification of needle position


Update simulation of ablation volume
Microwave ablation

Radiofrequency ablation

Irreversible Electroporation

Cryoablation

Biopsy
Verification of ablation volume

Verification of safety margins

Treatment documentation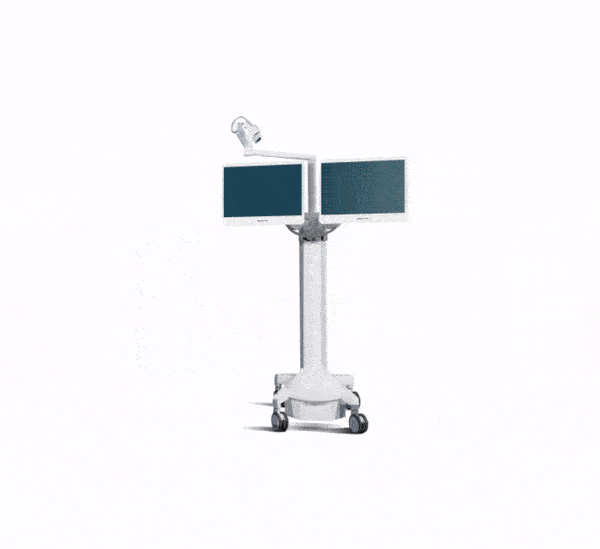 Enhanced Reliability & Accuracy with CT/MRI Planning & Navigation
Plan and navigate treatment intuitively in 2D and 3D

Treat 'invisible lesions' through MRI fusion1
Visualize ablation volumes of >75

MW, RFA, Cryo, IRE devices

2
Improve accuracy through mechanical needle guidance3,4
Achieve low repositioning rates (1%) 5
Treating More Patients with Challenging Cases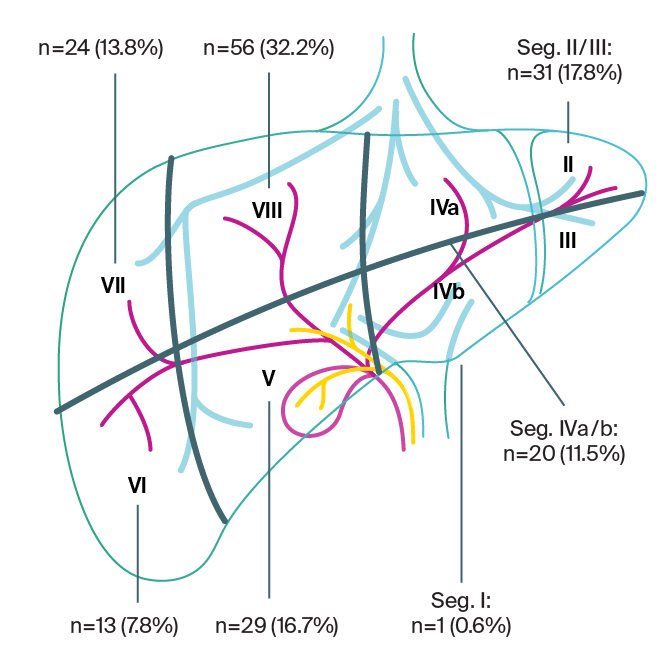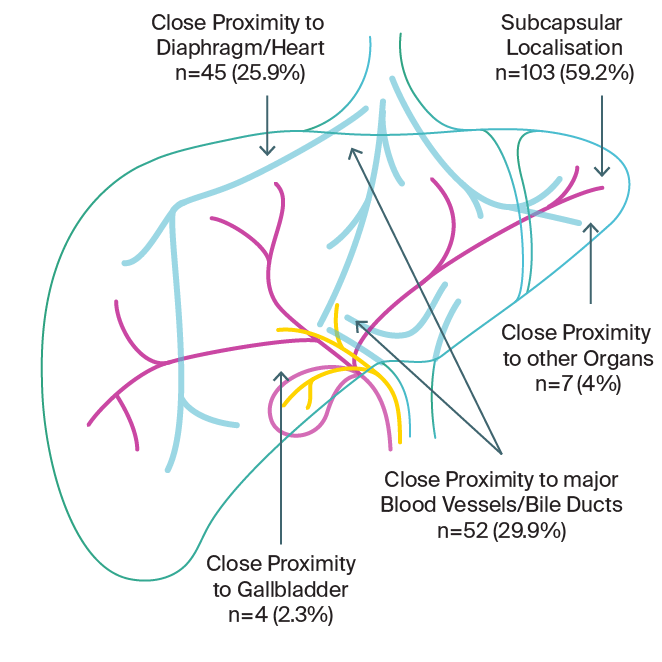 Increase ease of complex cases with high angulation, long distance to target7
Limit needle repositioning need with low repositioning rate (1%) 5
Maintain confidence near structures of risk with ablation planning and navigated needle placement

Possibility to treat multiple and/or large tumours
(>3 cm) with overlapping ablation zones6,7
Consistently Lower Recurrence Rates and Complications
Significantly reduce recurrence rates8 (9% vs 14-30%) with safe and reliable ablations
Low overall complication rates (6%) 7
Add consistency to treatment success with ablation validation9
Reduce bleeding and tumour seeding5 with low needle repositioning rate (1%)

An important indicator of efficacy in the treatment of tumours in the liver is the local recurrence rate. A study covering 1,000 lesions shows that computer-assisted ablation of tumours based on CT-imaging and Quality Ablation with CAS-One IR is a reliable and highly effective treatment. It can improve patient outcomes by lowering the local recurrence rate compared to other imaging modalities8

.
Quality Ablation reduces Treatment Time
Standardising procedure planning accelerates treatment by reducing needle placement time and need to repositioning
Stereotactic IRE CAS-One IR
Preparation Planning Needle Placement
Reduce intervention time by 57% and variability by 67% enabling treatment of more patients.4
Reduction of Radiation Dose
Standardised Quality Ablation workflow leads to lower exposure to radiation dose
The more scans you do, the higher the radiation dose both for patients and physicians. With lesions easily accessible, this is not a problem. But the more advanced treatments you're doing with double angulated trajectories or multiple needles the complexity increases. The same is true for the radiation dose, because complex treatments usually require more scans. The workflow of Quality Ablation standardises treatment time also in complex cases. The result is a significant reduction in radiation dose.
The Quality Ablation experience

This 13-minute video, filmed during a real intervention, guides you through the six steps of each Quality Ablation procedure: Imaging, planning, navigation, validation, treatment and treatment verification. It provides in depth insights on why standardisation is key to obtaining improved outcomes for patients.
Quality Ablation

Success Stories

Learn how the start of a Quality Ablation program helps to expand treatment options for tumour patients.
Senior Physician Radiology, hôpital fribourgeois Fribourg, Switzerland
Managing Senior Consultant Radiology, University Hospital Regensburg, Germany
CASCINATION Cases
Quality Ablation Blog
With their clinical cases our experts showcase the benefits of tumour treatment with CAS-One IR.
February 15, 5pm CET
Standardizing Interventional Oncology:
A Multidisciplinary Approach to Tumor Treatment During COVID-19
Join us to learn about Quality Ablation during COVID-19 and how UZ Antwerp has formed a collaboration between HPB Surgery and Interventional Radiology.
References
1. Cathomas, M., Mertineit, N., Kim-Fuchs, C. et al. Value of MRI/CT Image Fusion for Targeting "invisible" Lesions in Stereotactic Microwave Ablation (SMWA) of Malignant Liver Lesions: A Retrospective Analysis. Cardiovasc Intervent Radiol 43, 1505–1514 (2020).
2. CAS-One IR Software Release 3.1.3
3. Wallach D, Toporek G, Weber S, Bale R, Widmann G. Comparison of freehand-navigated and aiming device-navigated targeting of liver lesions. Int J Med Robot. 2014 Mar;10(1):35-43.
4. Beyer LP, Pregler B, Nießen C, Schicho A, Haimerl M, Jung EM, Stroszczynski C, Wiggermann P. Stereotactically-navigated percutaneous Irreversible Electroporation (IRE) compared to conventional IRE: a prospective trial. PeerJ. 2016 Aug 11;4:e2277
5. Tinguely P, Frehner L, Lachenmayer A, Banz V, Weber S, Candinas D and Maurer MH (2020) Stereotactic Image-Guided Microwave Ablation for Malignant Liver Tumors—A Multivariable Accuracy and Efficacy Analysis. Front. Oncol. 10:842.
6. Schullian, P. et al. Safety and efficacy of stereotactic radiofrequency ablation for very large (≥8 cm) primary and metastatic liver tumors. Sci. Rep. 10, 1618 (2020)
7. Lachenmayer A, Tinguely P, Maurer MH, Frehner L, Knöpfli M, Peterhans M, Weber S, Dufour JF, Candinas D, Banz V. Stereotactic image-guided microwave ablation of hepatocellular carcinoma using a computer-assisted navigation system. Liver Int. 2019
8. Beermann, M. et al. (2019). 1000 consecutive ablation sessions in the era of computer assisted image guidance - Lessens learned. Eruo J Rad 0, 6 (October 2018), 1-8.
9. Laimer G, Schullian P, Jaschke N, Putzer D, Eberle G, Alzaga A, Odisio B, Bale R. Minimal ablative margin (MAM) assessment with image fusion: an independent predictor for local tumor progression in hepatocellular carcinoma after stereotactic radiofrequency ablation. Eur Radiol. 2020 May;30(5):2463-2472.
Where to find Quality Ablation
CASCINATION

Customer

Distributor
Let's get connected

Our Quality Ablation newsletter is offering you the latest news about minimally invasive tumour treatments with CAS-One IR.