Wednesday, 25 January 2023
Top Cases 2022 brochure now published
This collection of 10 cases from 2022 feature all modalities (RF, MW, Cryo, IRE, ECT) and tumors in all major organs (Liver, Kidney, Lung, Pancreas, MSK), which represents a true cross-section of all CAS-One IR cases.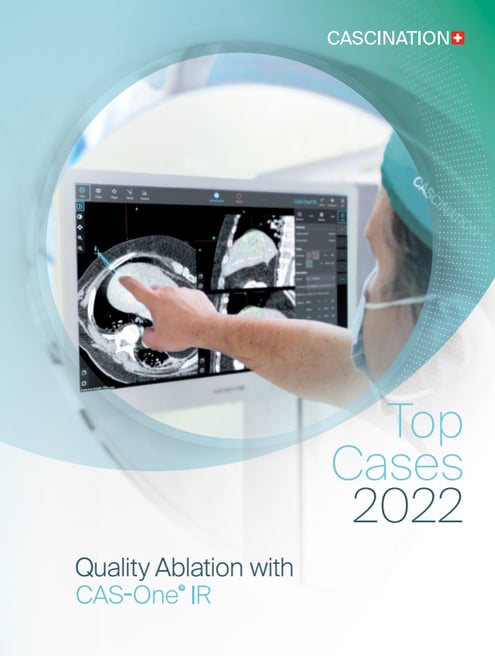 These cases exemplify the ability of CAS-One IR to make the challenging simple – and the ability to treat more patients with the same, or fewer hospital resources, and get better results for those patients.
Congratulations to the physicians who had one of these top cases – selected out of 1500 performed in 2022, it is a great achievement. Finally, congratulations to Dr. Michael Kerezsy and the team at Passau (DE) for being selected as the overall winner.
Learn more about Quality Ablation with CAS-One IR.