Thursday, 26 October 2023
MWA of five invisible liver lesions with MRI/CT fusion
A young woman with metastatic colorectal cancer presented with five invisible lesions. The lesions located in Liver Segments: VIII, VI/VIII, II/III, VIII and VIII were treated with the support of CAS-One IR. The MDT decided for Quality Ablation, because of its ability to simulate a treatment plan fused with the former MRI. AI-driven segmentation of the organs and vasculature made for a safer treatment.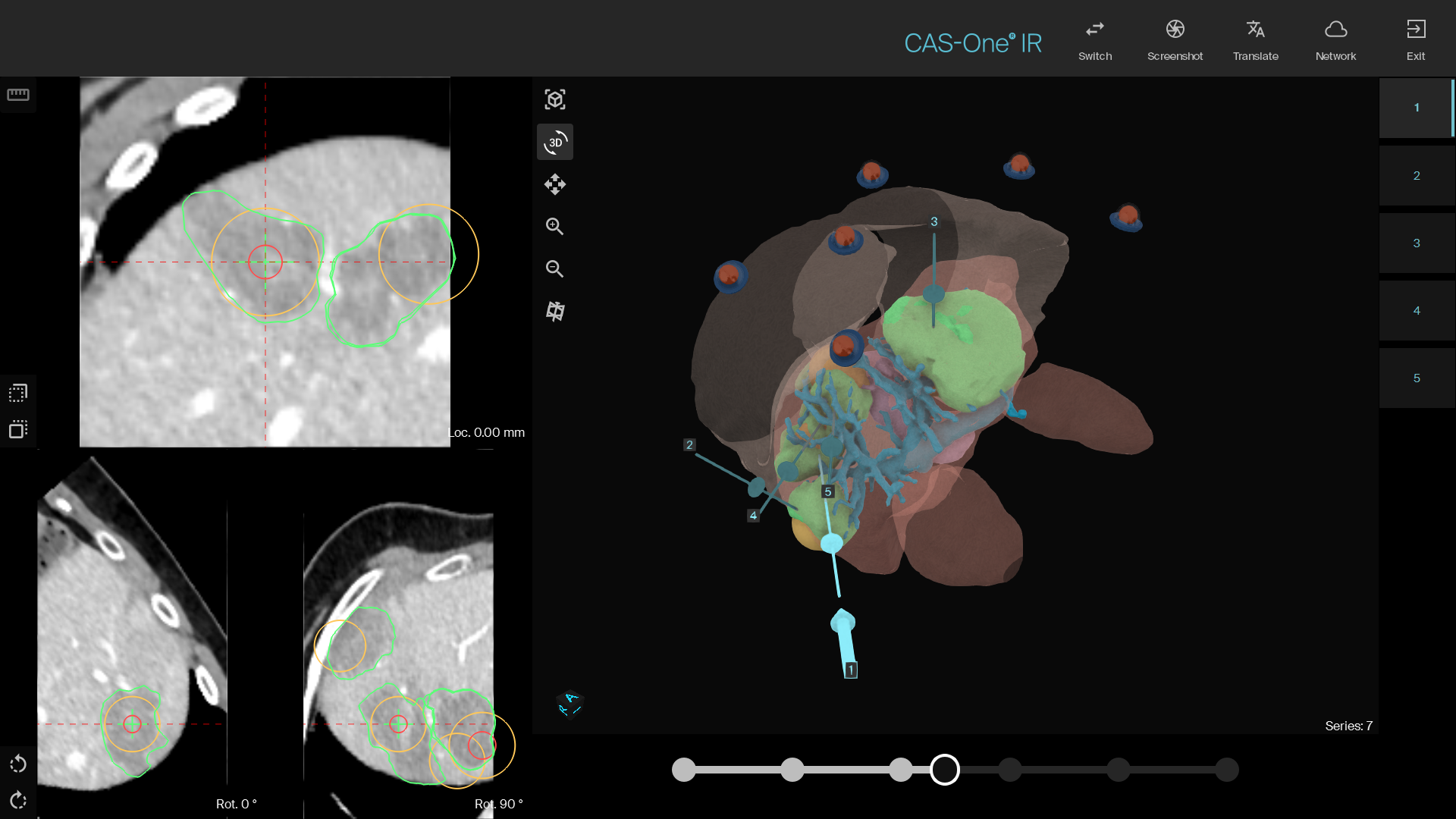 Planning in Oblique MPR with multi-organ segmentation and planned trajectories on the right including AI driven organ and vasculature segmentation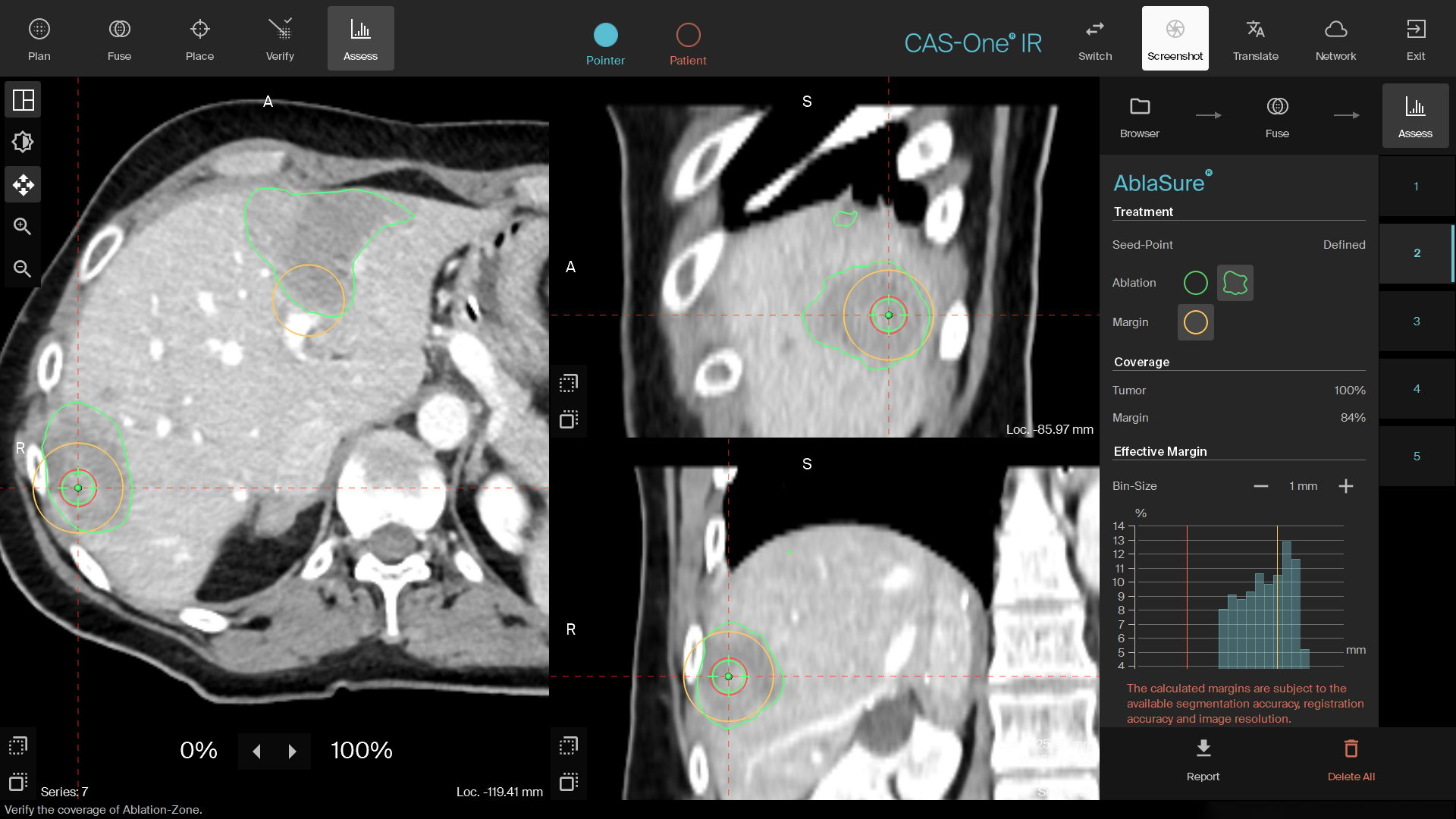 Intra-operative ablation margin assessment with AblaSure showcasing a broader margin (>5mm) with 84% coverage.
Video overview of the several planned trajectories
Video of CAS-One IR showcasing its CT/MRI Fusion capabilities to treat invisible lesions
---
Name: Christian Weiergang & Farida Hashimi
---
Institution: Sahlgrenska, Göteborg University Hospital
---
Patient age, sex: 53, Female
---
Initial condition:
Patient with metastatic colorectal cancer diagnosed in October 2022
Underwent resection of two liver metastasis in October 2022, but developed early local recurrence
that was treated with chemotherapy (FOLFOX) after resection
A liver specific MRI from February 2023 showed 5 new liver metastases of various sizes (between 4mm and 12mm)
The pre-ablation MRI scan from May 2023 showed only two lesions were visible. Because the patient did not have a chemo-break in between it was decided to ablate all five lesions based on the MRI from February 2023
---
Treatment:
CAS-One IR was chosen as treatment option, because of its ability to fuse the planning CT with the previous MRI to visualize all five lesions (visible and invisible)
The procedure was performed under general anesthesia with high-frequency jet-ventilation for optimal respiratory motion control
Five single-needle trajectories were planned and simulated based on a CT-MRI Fusion
The ablation of the lesions was performed with the HS AMICA system
Needle placement control scans showed that there was no need for needle replacement in any of the five needles
After treatment, the AI-driven AblaSure was used to assess the success of the ablation
In two of the lesions ablation margins were acceptable, but not optimal
Re-ablation was not performed due to the high complexity of the case
---
Result:
All lesions were successfully treated with sufficient ablation margins between 5mm-10mm.
The patient was discharged from the hospital the day after, and no adverse events were reported
Patient will have a follow-up MRI in December 2023
Learn more about the stereotactic navigation system CAS-One IR.