Tuesday, 21 February 2023
Accessing a high liver dome lesion close to the heart
The patient was diagnosed with colorectal cancer in 2021 and a partial colon resection was performed. Months later, they returned via the multidisciplinary tumor board with a CRLM very close to the heart. Surgery was considered, but in the end, due to the presence of CAS-One IR, the patient was referred for ablation at the end of 2022. CAS-One IR made this challenging case straightforward with a single probe approach, and the one-month follow-up shows a complete ablation and no recurrence.

Tumor location is about 1 cm from the heart. Planning scan in MPR, simulating a 5 mm safety margin (orange), around the lesion (red) and a Medtronic Emprint ablation (green).

Needle verification image in MPR showing actual ablation zone in respect to needle position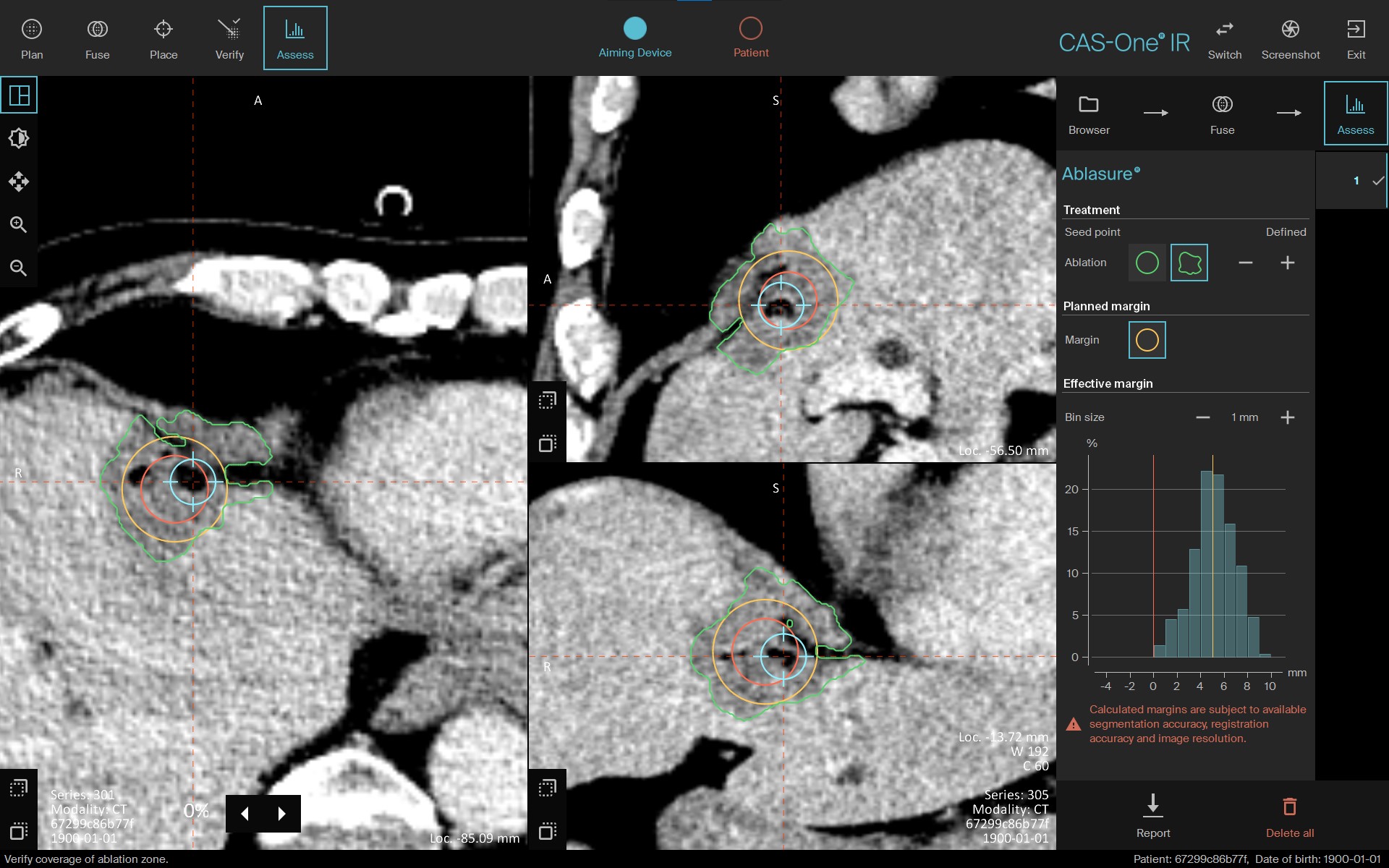 Ablation assessment in MPR showing the margins and the quantitative margin assessment tool; Ablasure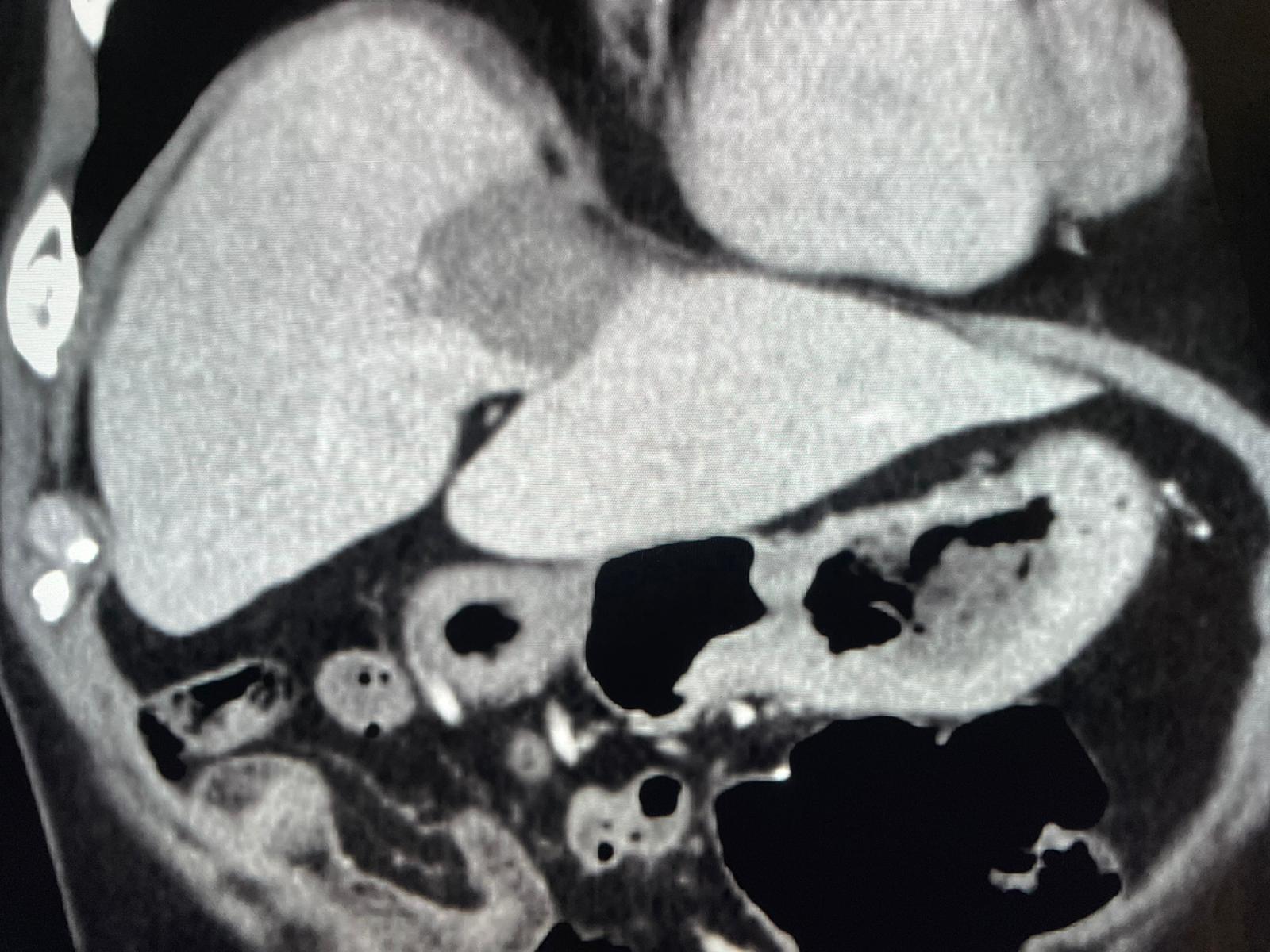 Ablation zone visible on CE-CT scan after one-month follow-up
---
Name: Dr. Simon Smith
---
Institution: Ipswich Hospital - East Suffolk and North Essex NHS Foundation Trust
---
Patient age and sex: 81 year old male
---
Initial condition:
Patient was diagnosed with T3N1 colon cancer in 2021
And was treated with a right hemicolectomy
Follow-up in 2022 revealed a solitary liver metastasis in segment IV/VIII
Surgery was considered, but the MDT advised for a percutaneous ablation with CAS-One IR
---
Treatment:
The location of the lesion was not able to be reached with ultrasound
Considering the proximity to the heart, CAS-One IR was chosen for its highly accurate targeting
A single trajectory of about 15 cm was planned and achieved in the first attempt
An ablation at 150W for 4.5 minutes with the Medtronic Emprint needle was completed
AblaSure, quantitative margin assessment was used to confirm adequate margins
---
Result:
Discharged after one day without any complications
Patient had a one-month CE-CT follow-up (as seen on the image above) with total tumor response after ablation
This difficult trajectory was safely planned and placed using CAS-One IR navigation capabilities, avoiding needle advancement through the lung and with a safe distance to the heart
Quality Ablation allows complete tumor responds in lesions located in any liver segment, regardless of proximity to main vascular, subphrenic, or subcapsular localization
Learn more about the stereotactic navigation system CAS-One IR.