Tuesday, 27 December 2022
Recap - Reliability in Percutaneous Tumour Ablation Workshop in Innsbruck
The "Reliability in Percutaneous Tumour Ablation" workshop earlier this month in Innsbruck was a bit of a different kind of meeting.
Led by Prof. Reto Bale – the most published author on stereotactic ablation – the course had about 60 participants, plus 20 faculty and 30 from industry. This made it small, but very focused. All participants were well-versed in ablation already, but were still driven for an opportunity to improve and "take it to the next level" – which was why we at CASCINATION were eager to participate and showcase Quality Ablation with CAS-One IR.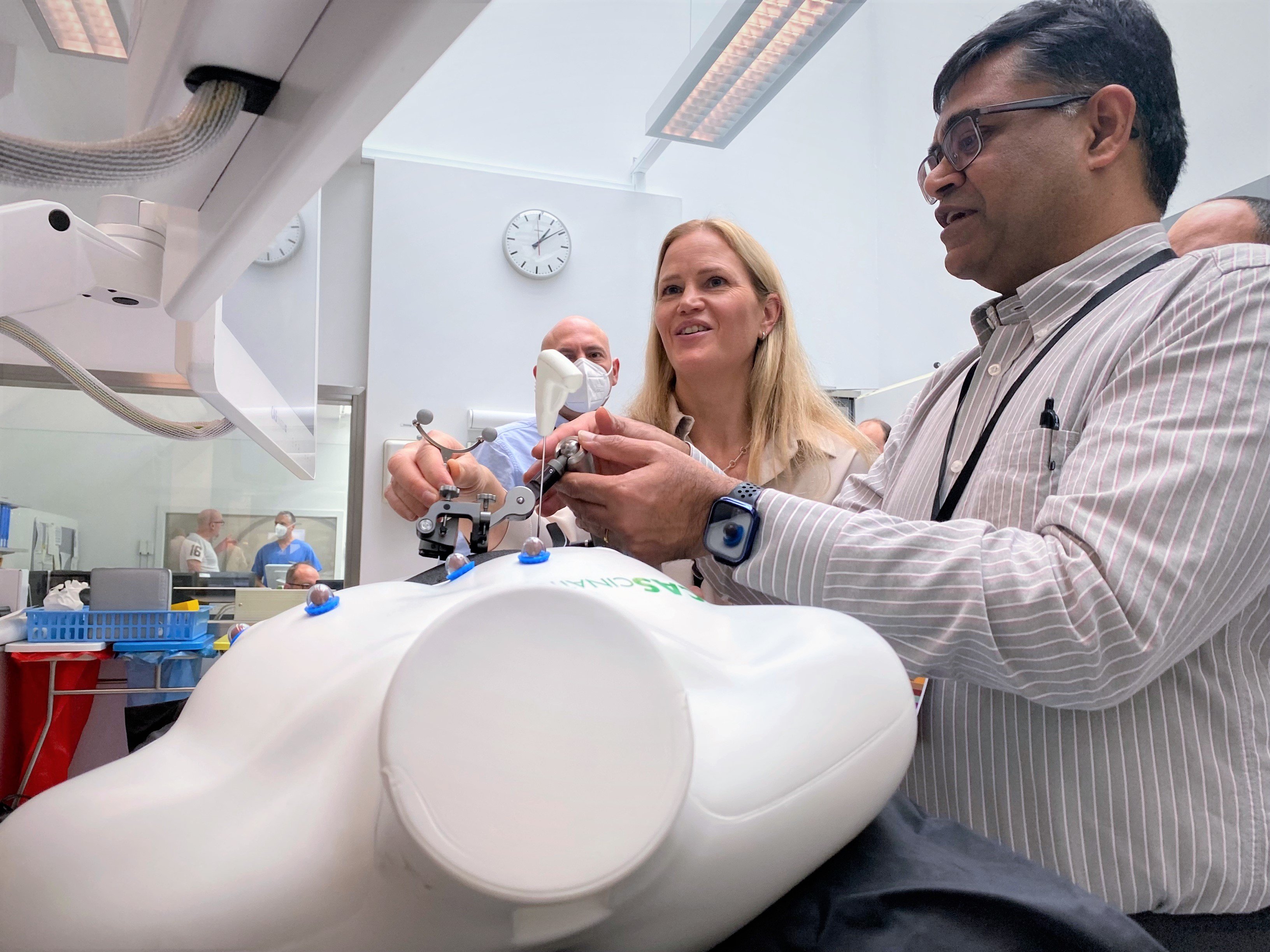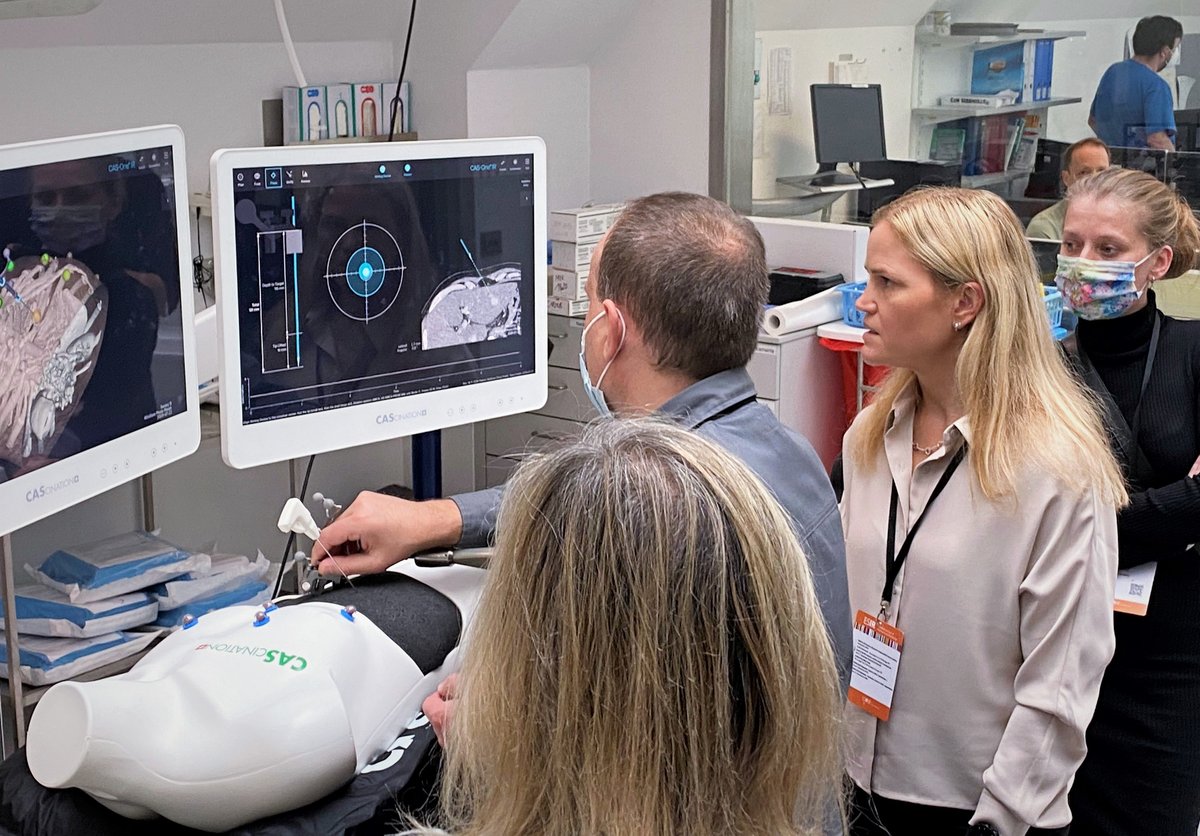 After a few lectures, groups of 8 did 10, 25 minute, fairly intense rotations to see different technology. CAS-One IR was featured in two stations. The first, led by Dr. Marie Beermann was dedicated just to CAS-One IR and participants had a demonstration of multiple cases and how the system worked with each one. The second, was an image fusion / segmentation software workshop where multiple companies had the opportunity to show their solution. Thijs Stoker, Lead Application Specialist for CASCINATION (personally 400 cases covered) led this session and showed the existing, but also the upcoming software release that is coming very soon (version 4.1).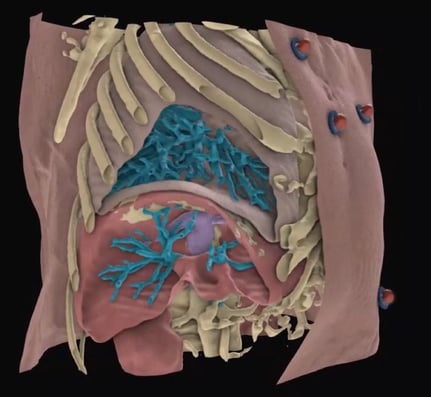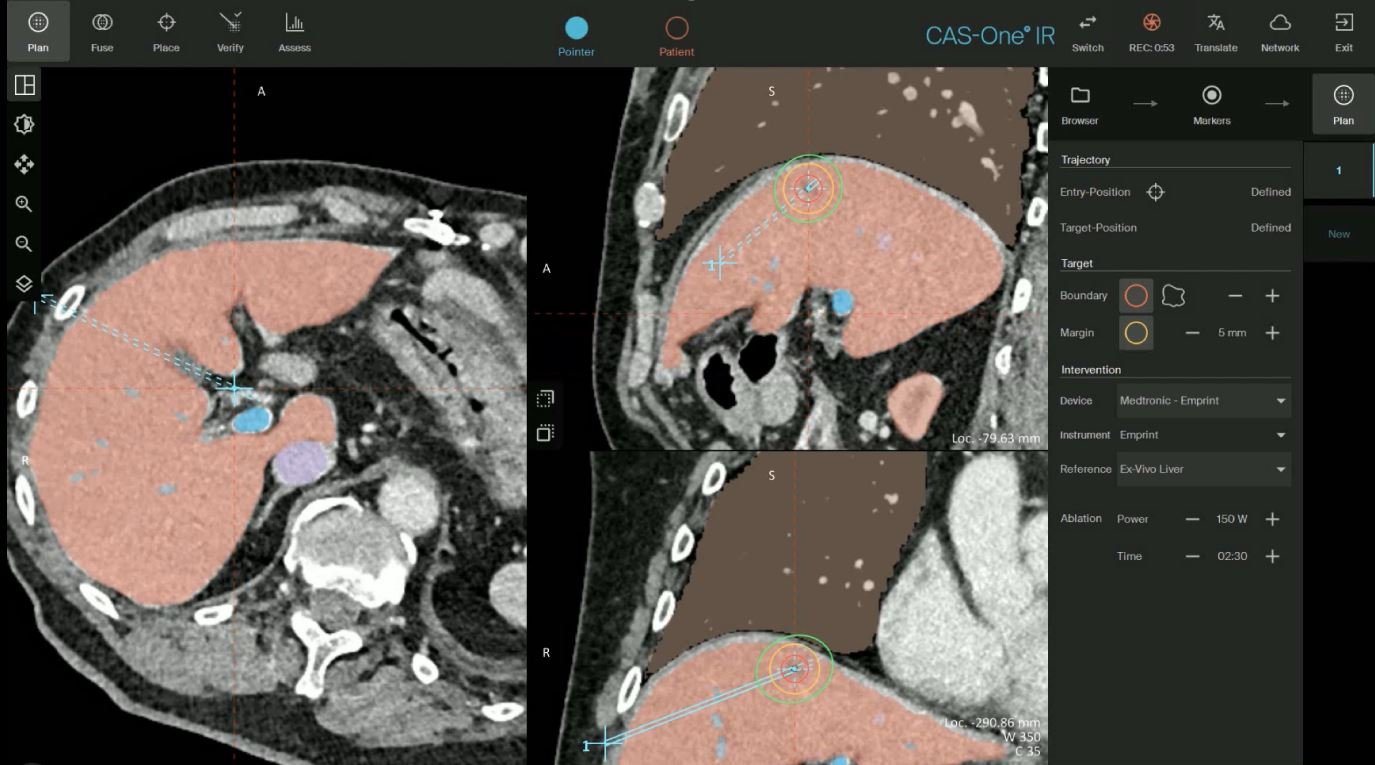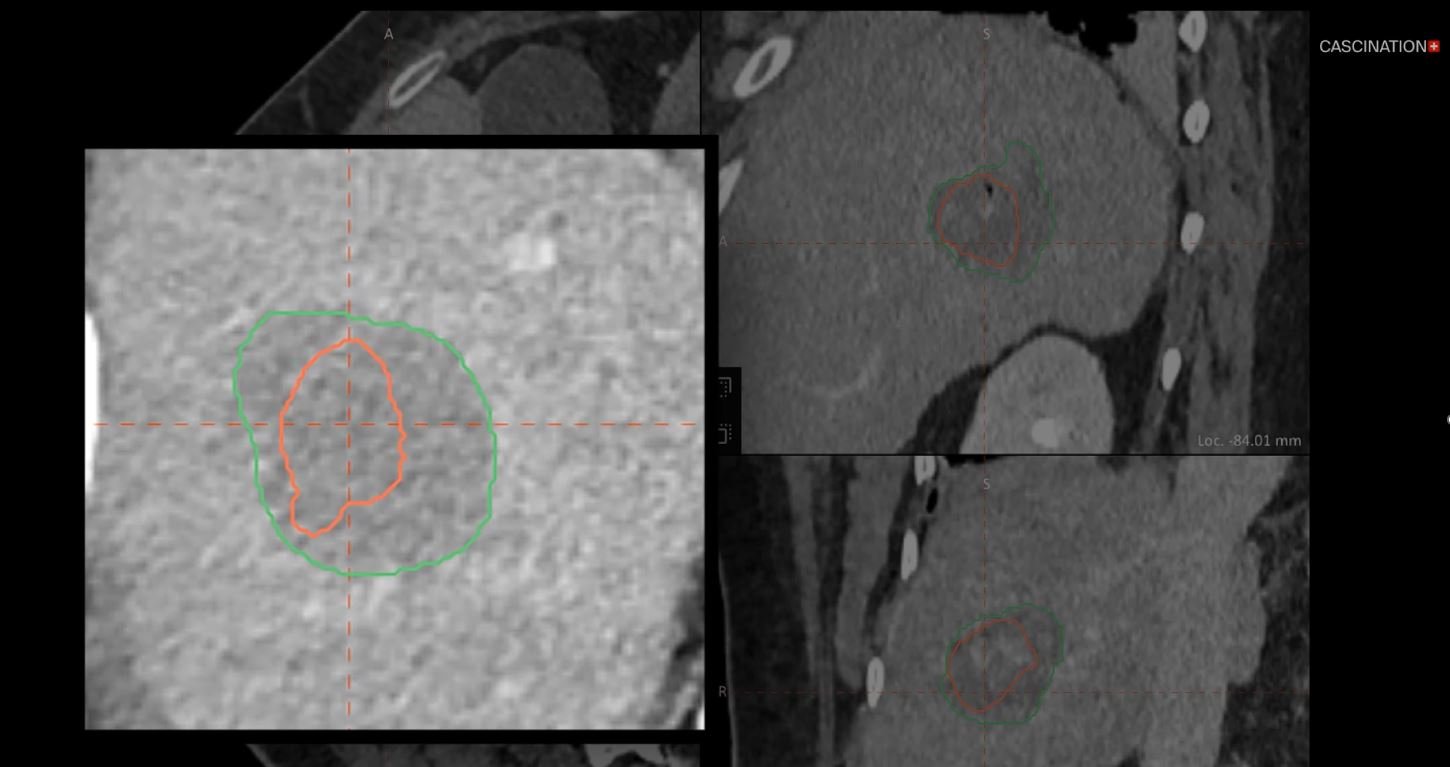 Finally, there were more lectures, and interesting case sharing from various faculty members.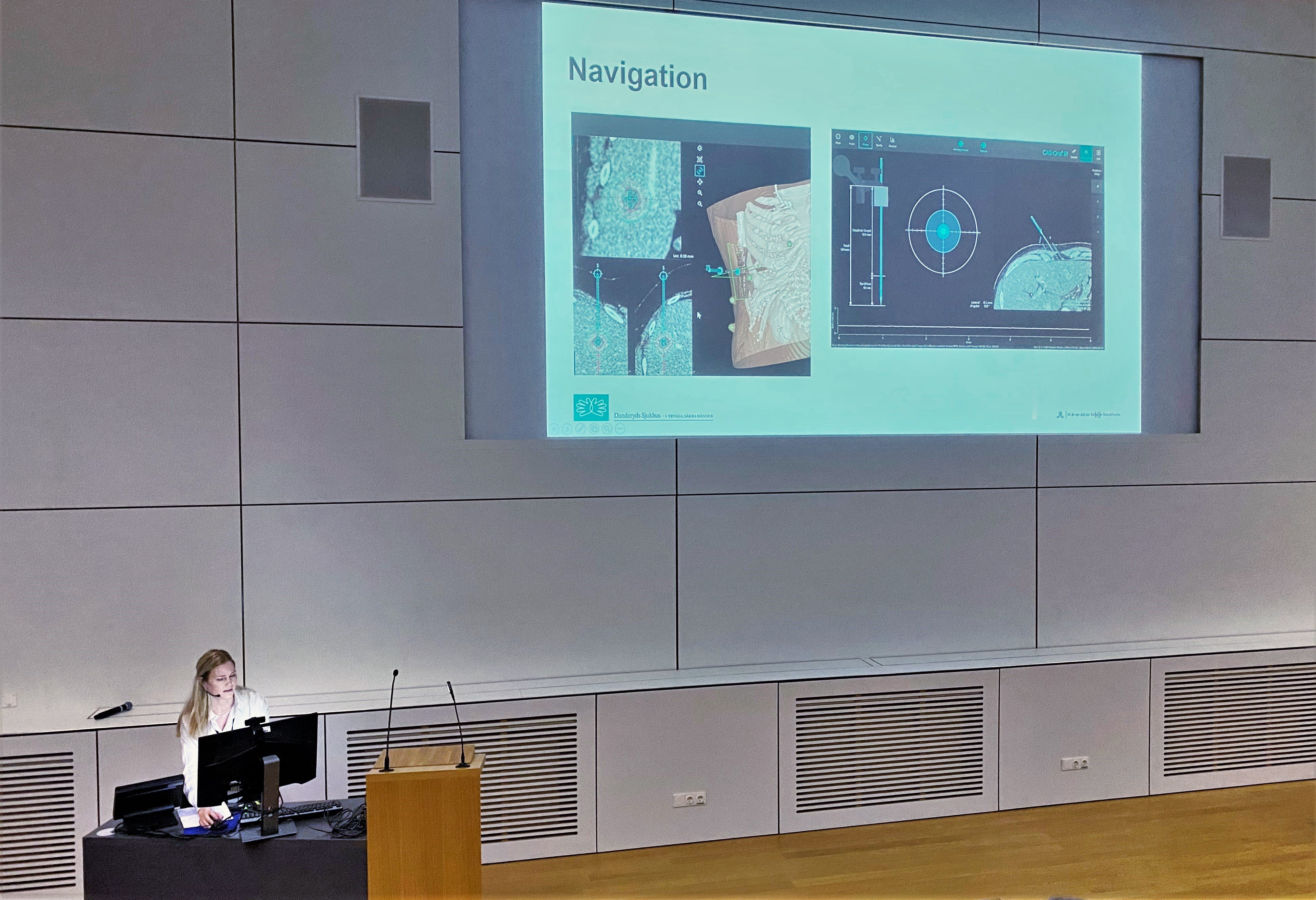 Ted Farwell, Marketing Director for CASCINATION gave a short presentation focusing on what CAS-One IR will have in the next version as it integrates algorithms built from AI into multiple, intra-procedural segmentations (organ, critical structure, tumor, and necrosis). While these new features are certainly valuable – what they may enable in the future is the most interesting part.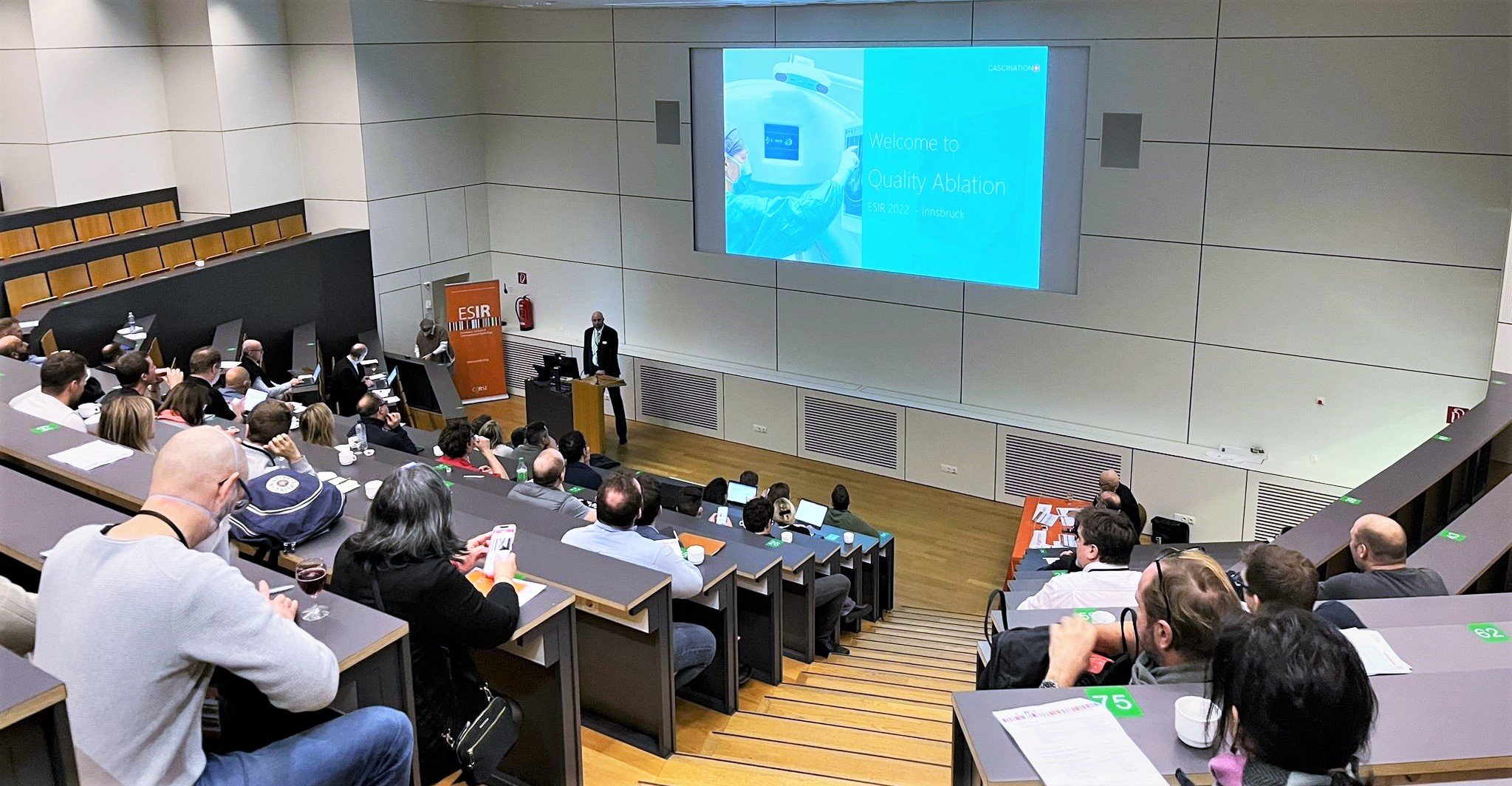 Innsbruck is a stunning place beautiful in the winter, thanks very much to Prof. Reto Bale, and the CIRSE team for having us.