6,000 patients treated with CAS-One IR
We have always needed physician partners to enable our vision of bringing Quality Ablation with CAS-One IR to patients. 9 years ago, we started working with dedicated doctors in Bern and Stockholm, and the number of patients treated slowly grew. In September this year, thanks to our many partners, we reached the 6,000 patient milestone – and are happy to share this celebrational video with our readers. Percutaneous tumor ablation has really come a long way!
CAS-One IR is in over 40 hospitals in 14 countries around the world – and still growing. What started out as a simple navigation tool for radiofrequency ablation of liver tumors has evolved greatly. Now 5 software versions into the future, we are regularly treating liver tumors (Both HCC and CRLMs), as well as tumors of the kidney, lung, bone, and pancreas - around the world. Some of our customers are using CAS-One even for challenging biopsies, or sometimes endoleak repair – however, the main value lies within tumor ablation.
With over 75 needles built into our software to help planning of RF, MW, Cryo, IRE, and now even ECT – the systems planning capabilities have exponentially increased.
In 2021 we added AblaSure – to add objectivity to margin assessment – to aid physicians with a quantitative tool to help determine if the treatment is sufficient, or if a reablation is needed.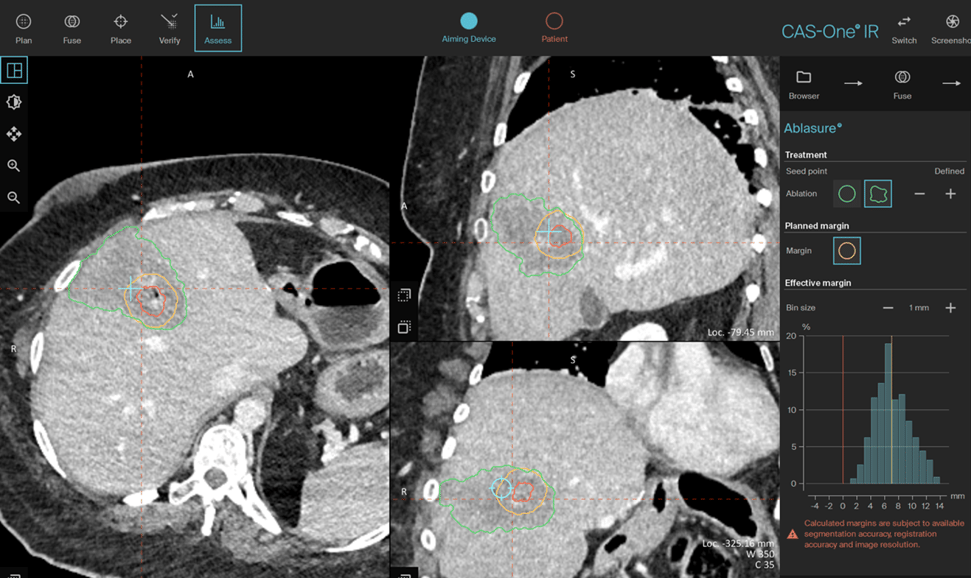 Img. 1 - Ablasure in action
Throughout this time we collected hundreds of success stories on how Quality Ablation has helped interventional radiologists to achieve better results in their treatment outcomes for tumour patients. You can read some of them on our Quality Ablation Success Stories page.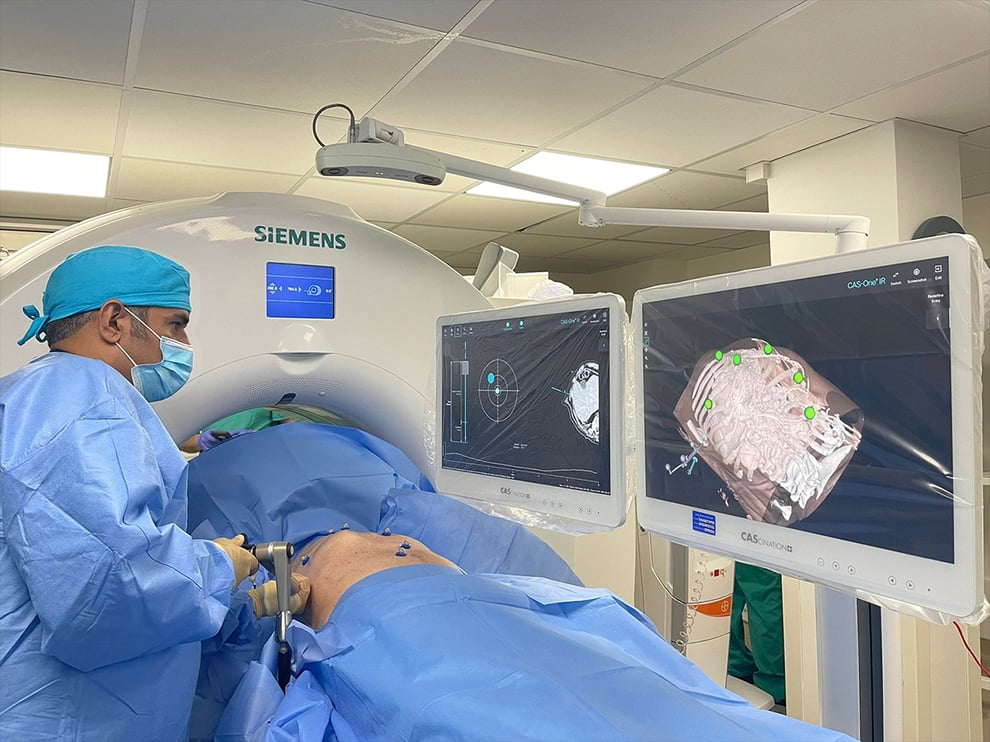 Img. 2 - Dr. Nadeem Shaida (Cambridge, UK) using CAS - One IR
And our Top Cases, which we have published once a month for the past 3 years, truly help share this success.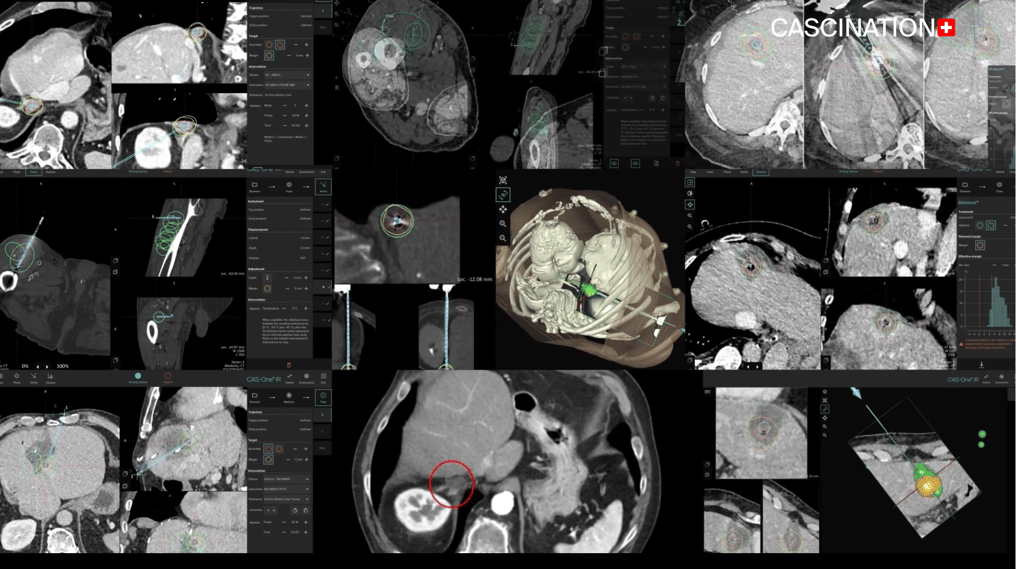 Img. 3 - Images from some of our many monthly Top Cases
Finally - we are happy to remind you of 30 publications that feature beneficial clinical (and economic) outcomes that come from using CAS-One IR - from reduced recurrence, to time savings, to feasibility of complex cases - the list goes on.
Thank you all and we look forward to the next 6,000!