Video Background. Click to change options.
This block is visible only in page builder. You can place this block in any position. Add only one video background for one section. Please don't set any different background (color, image, gradient) for section.
CAS-One IR: Driven by AI
Visualize and confidently treat – from planning through AblaSure quantitative margin assessment. Organ, tissue, tumor, and ablation zone algorithms driven by AI give you the ability to visualize anatomy and confidently treat more patients and complex tumors. The capabilities of Quality Ablation with CAS-One IR have never been higher.
AUTOMATIC ORGAN SEGMENTATION
Visualize and confidently treat with AI
Visualize, plan, and treat more confidently with AI-driven automatic organ segmentation including critical structures. The new algorithm automatically starts segmentation as soon as the planning scan is loaded. The segmentation includes liver with the portal and hepatic veins, lung with vessels and airways, kidney, bone, and skin.
ABLASURE 2.0
An improved, AI-driven AblaSure

algorithm

Ensure your ablation is complete with the help of AI. Now, the AI-driven algorithm gives you greater accuracy in segmented tumor borders, ablation zone coverage, and the histogram reporting feature, even in complex scenarios such as the treatment of subcapsular lesions.
INTERACTIVE PLANNING MODE
Improved 3D trajectory planning
Entry point definition using the physical pointer - allowing more intuitive planning of complex, double-angled, and multiple trajectories.
Rich 3D visualizations
of all segmentations

CAS-One IR 4.1 - Driven by AI
Visualize your trajectory to avoid critical structures. Plan your ablation zone to perfectly achieve your desired margin. Confidence in executing complex cases has never been easier.
PRESET ORGAN WORKFLOWS AND DATA INSIGHTS
Introducing workflows to maximize your time
Save time by selecting organ, pathology, device, and treatment when the program starts. Retrieve performance and usage metrics that are helpful within your department.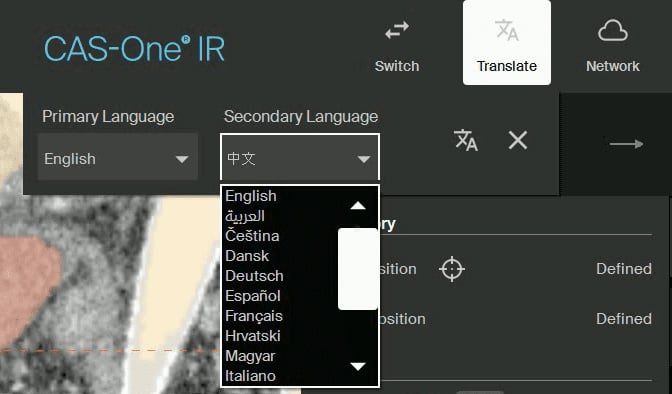 MULTI-LINGUAL SUPPORT
Use it in 16 different languages
CAS-One IR 4.1 now features 16 languages – with a simple touch of the screen at any point, change all text, including buttons, menus into your preferred language.
Testimonials
Quality Ablation Success Stories
How Quality Ablation has helped interventional radiologists to achieve better results in their treatment outcomes for tumour patients.
The cost of an ablation is a fourth of the cost of a resection. Five patients converted from surgery to ablation, the system has paid for itself.

CAS-One IR has helped us to be more precise in our work. And with ablations, great precision leads to better results

With AblaSure® you've got the absolute certainty, that you got your margins right.
An offer that they can only get through this landing page
Let's make a marketing test to see if it's still too soon to do this kind of thing or not. There we can only win. Needs to be a strong reason to fill out this form.